due to unforeseen circumstance, I can not breed JJ to Totem.
Plan to add JJ's kids to my kennel.
Working to bring Chance in.
Both these dogs possess qualities I really like, and I think can strengthen future generations.
Following in his daddy's foot steps, this boy has an impressive win record.
Chance
Almanor Take A Chance At Manigma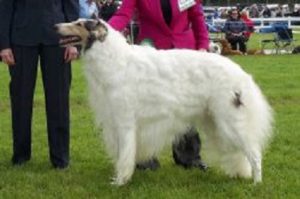 To address some issues in my line, I want to what I can get from adding this boy.  I hope to breed him to Totem, summer/fall of 2018